THE BSR AND SBR.
Our company started it's long history of rack building with our first Sportsmen rack which was built in 1983. Since then, rack designs have changed to accommodate the ever changing motor vehicle designs. Two of our original designs remain in our product offering today – what was a good idea back in 1983 remains a good idea today. We help you safely and securely transport your firearms to and from your shooting locations.
FEATURES

– Easy to Install: Up and out of the way.
– Quick Access
– Metal Frame
– Thick Padding: Protects Weapons
– Hook and Loop Fastening Strap: Heavy-duty polyester.
– Available in both 1 and 2 Gun Models
– Compatible with most side-by-sides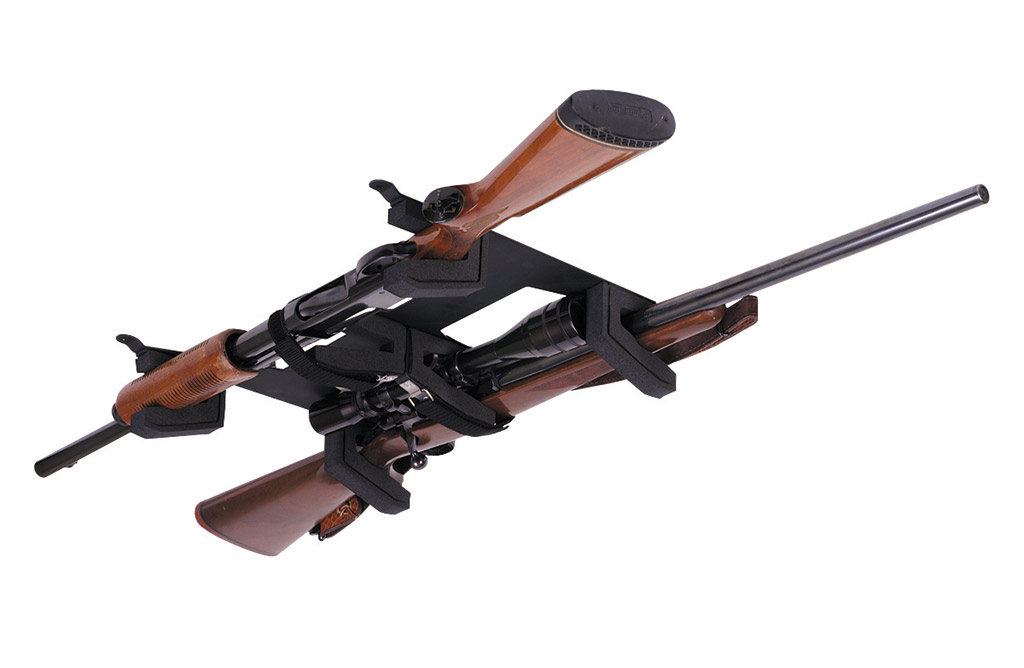 Direct Surface Mount
The two original BSR Racks are the BSR-2 Model (two gun model for overhead, horizontal mounting) and the BSR-1 Model (a one gun version for horizontal or vertical mounting). All Original BSR Racks are intended for direct roof mounting. Vehicles without double-wall construction will require through-the-roof or through-the-sidewall mounting.
UTV Roll Bar Mounts
The Sky Bar Series is a telescoping system which allows for fit to most vehicles. It's square-tube construction provides for optimum, small dimensional strength. A truly universal gun rack that will fit the majority of UTV's manufactured today.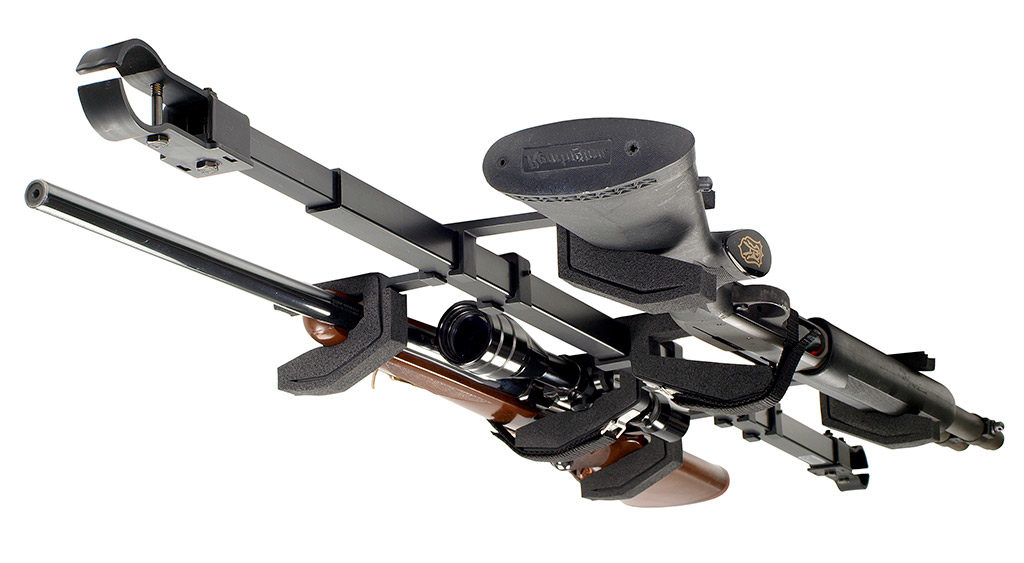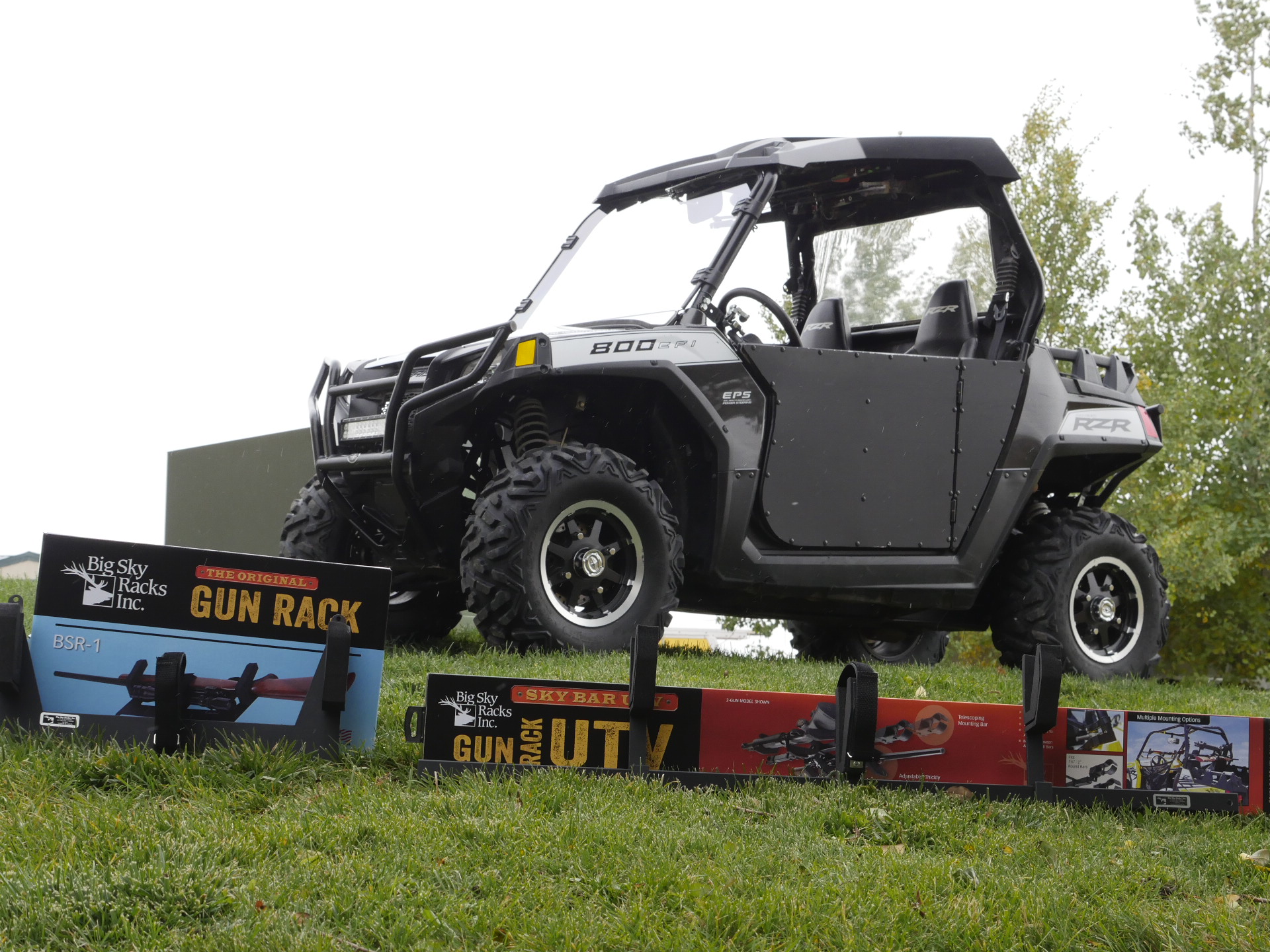 Compatible Side-By-Sides:
Polaris
Yamaha
Honda
Can Am
John Deere
Kubota
Kawasaki
Bobcat
BMS